It is after 5th consecutive seasons of Airtel Super Singer, Super Singer season 6 in 2018 was back and this time it is Nippon Paint who sponsored the reality show. From twenty-two locations of Tamil Nadu twenty contestants were selected and now countdown for Grand Finale has begun which is set to take place on 15th July 2018. All the 22 contestants were very talented and the judges found it very difficult to pick the best 6 from them. During the inauguration, A.R. Rahman heard them and was impressed.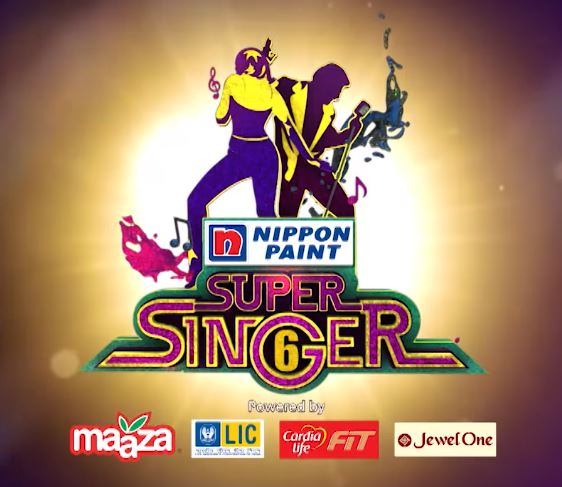 The promotional videos of the grand finale have released now and the audience is eagerly waiting for the finals. Like the other season of Super Singer Season 6 (SS6) was very successful and the Indian music got many new talents for the Indian music world. This is one of the very popular platform for talented singers for building their singing career.
Winners of Super Singer 6 Grand Finale
Title Winner of Super Singer 6 – Senthil Ganesh
First Runner-up/Second Place of Super Singer 6 – Rakshitha
Second Runner-up/Third Place of Super Singer 6 – Malavika
Sreekanth has got an opportunity to sing a song for AR Rahman.
Finalists of Super Singer Season 6
For Grand Finale of Super Singer Season 6 the judges of the show selected six final contestants for the public poll. They are Malavika, Senthil Ganesh, Sakthi Amaran, Rakshita, Sreekanth and Anirudh. From Sunday onwards i.e from 1st July public can vote 8:30 pm to Tuesday 9 am. This voting can be done only through google.co.in and they by entering 'Super Singer Vote' and then by simply casting their vote in favor of their favorite contestant. .
The viewers must vote them very cautiously based on the result of Season 6 winners are dependent. After introducing the voting process, the judges worked very hard in selecting the best talents among the 22 selected contestants. The contestants who will be receiving the less amount of vote will be eliminated.
Super Singer 6 Grand Finale Date and Time
The Grand Finale of the Super Singer season 6 will take place on July 15, 2018 and show will be telecasted with A.R. Rahman on the finale floor. Normally the show was telecasted on the weekends from 7 pm onwards and went up to 8:30 pm. But the Grand Finale will start airing from 3.00 PM on Sunday. It will be a grand Finale which may include few other special performances by special guests.
Host and the Judges
The host of Super Singer season 6 was the two famous Tamil television anchor Priyanka Deshpande and Ma Ka PA Anand. This pair is hosting the show for last seasons of Super Singer and the viewers will again see them in this season.
The judges were Benny Dayal, Unni Krishnan, Shweta Mohan, Anuradha Sriram and they did a marvelous job since January and is continuing.