After days of hardcore dancing, Bengal's biggest dance show Dance Bangla Dance Junior is coming to an end on 9th September 2018, the show has completed nine seasons successfully and it's the 10th season, the show has given platform to many and a bunch of prodigies has successfully made a career in the entertainment industry. The grand finale will be aired on 9th September 2018 at 8:30 pm the show has the huge audience. So, it will be interesting to see who will be the title winner of the season 10. From standing in long queues to auditions for the show to striving hard to gain mastery over their dance styles and outshining others week after week, all the contestants toiled for months to prove their mettle on the platform of 'DANCE BANGLA DANCE' and they have showcased their talent to millions of viewers all over India. Now the wait is over for them and for their fans because the finale is here. The promos are out and they have stunned the viewers.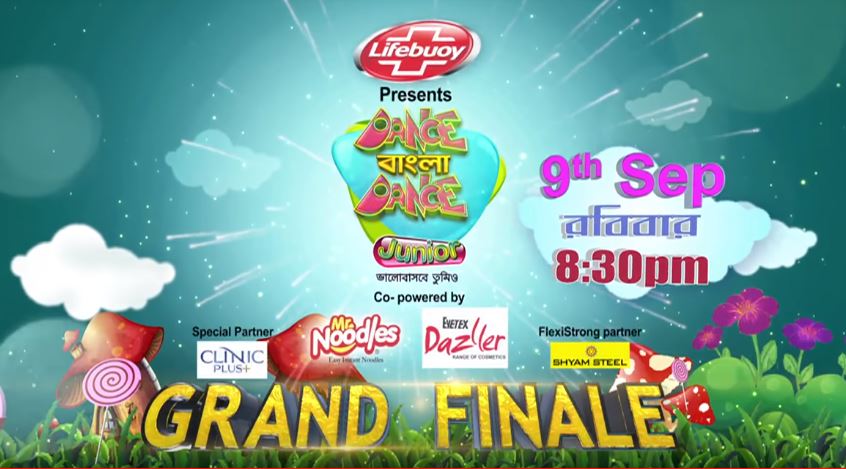 Dance Bangla Dance is one of the most famous and viewed TV reality show. The children aged between 6 to 9 were eligible to participate and these kids have amazed public by showing their talent and proving that age is just a number. The show started on 3rd March 2018 and was aired on weekends at 9:30 pm on zee bangle. Jishu sengupta, Shravanti chatterjee and Ankush hazra are the judges of the show. This year came with the season 10 of 'DANCE BANGLA DANCE' and it came with treats as it was the best season so far, juniors have given us treat to watch different forms of dance from hip hop to Bollywood to classical.
Dance Bangla Dance Junior 2018 Winners
Most Versatile Performer of the Season – Soham
Viewers Choice Award – Tamaghna
Flexi Strong Winner – Rupsha and Pratashya
Grand Finale Date and Time
Date
9th September 2018
Time
8.30 PM
Promotional Videos Have Broke The Internet:
The level of dancing has gone up week by week, fans can even go to www.zee5.com website to check details and performances and can go to the official Facebook page as the promotional videos have already broken social media which is making all fans go gaga, don't forget to check it out as Govinda and Raveena shook their legs, Govinda and Raveena have entertained us from 'Bade miyan chote miyan' to 'Dhuleraja' but on 9th September's night they will make their fans crazy by getting on floor for more and amazing content check out their page of facebook and their website.