Startups are blooming in Silicon Valley. New innovative startups are rising day by day in Silicon Valley. New ideas and innovations make startups a huge success in Silicon Valley. Let's check out some innovative startups in Silicon valley.
Best five innovative startups in Silicon Valley
Bringsy
Bringsy! What is that? You heard about Bringsy, Lets be serious and come to the point, Bringsy is a latest and innovative high quality food delivery startup located in San Francisco. Bringsy aims at delivering best quality food to your office and home from top restaurants. Bringsy works and collaborated with top restaurants, food professionals, critics, and community where you can pick up best deals for lunch in San Francisco.
We all are living in a busy world and the concept of delivering high quality food to our home and office will suits the current situation. We have no time to cook food and all are focusing to get high quality food from restaurants in this busy world.
Bringsy makes it easier now where you can just order online or contact through their phone and wait for in your doorstep to get some best lunch in San Francisco. Bringsy is connected with some best and well known restaurants in San Francisco regions to deliver high quality food to your home and offices.
Boostable
Are you struggling with marketing techniques to boost your products or grow your business?, Boostable can solve all your marketing problems. Just advertise your business or products through Boostable. Boostable is an innovation in Advertisement technology. Like Google ads, Boostable is an online advertisement service, which is simple and easy to launch and advertise your products. The success figures of Boostables syas that,it reaches 500,000 users with its partners like OpenSky, Airbnb, and Ticketleap. Top investors like SV angel, Y combinator, 500 Startups etc already have a deal with this innovative startup.
AirHelp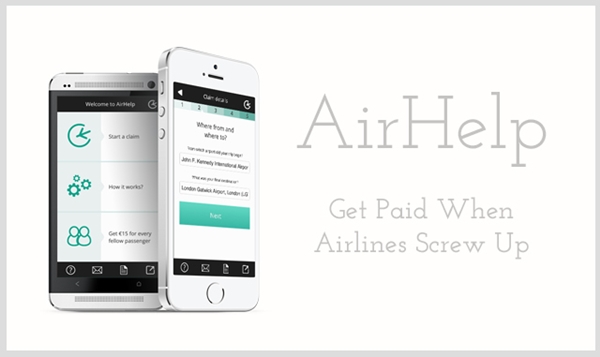 AirHelp helps you to get compensation for Flight delay, cancelation or overbooked. Getting financial compensation requires paper works, procedures, and AirHelp will do all for you to get your compensation. Its easy to deal with AirHelp where you just need to give your ticket information to claim@airhelp.eu and leave the rest to airHelp. AirHelp only charge 25% of the total compnsation including VAT. The company will not charge anything if you don't get paid. So start claim your flight compensation without any tension with the help of AirHelp
Coinbase
Coinbase is an innovative payment network startup located in San Francisco. Coinbase is now popular in US and widely used to buy and transfer the online currency in US. CoinBase has helped more than 17,000 merchants, which includes OKcupid and reddit. Coinbase started their journey with 115,000 users and the current figures crrossed over 660,000. Coinbase is a secure gateway to buy, use, and accept bitcoin currency. Offline Backups feature helps in storing customer funds secure without any theft or loss.
Homejoy
It's an amazing concept from Homejoy. We all need our place neat and clean but at the same time we dont want our hands dirty. Homejoy is a home cleaning startup where lot of Americans depends on this startup to get their home clean. Certified cleaning team of Homejoy is ready to clean your home. Just book an appointment here and get your home clean.