ADS and Dream Team are the winners of Kings of Dance. Star Vijay TV Kings of Dance has come to an end with a spectacular grand finale. The grand finale event was held on 2nd September 2016 at the Nehru Indoor Stadium, Chennai.
Dancing star Prabhu Deva was the special attraction of the show. This is the first season of Kings of Dance and the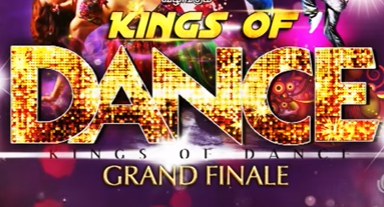 show has become more popular among the Dance fans. Kings of Dance started broadcasting from 30th January 2016 Kings of Dance Grand finale will be aired on 25th September 2016 at 3.00 PM on Star Vijay TV. It was really a a great competition between all the teams in this season. After a tight journey top ten teams have entered the grand finals. Actress Priyamani, Actress Radha and choreographer Kalyan are the judges of Kings of Dance. Ma Ka Pa Anand and Priyanka are the hosts of the show. The promo videos and grand finale news have already started trending in the social medias. Check out the winners, first runner up, second runner up and more details about the grand finale below.
Winners / Results of Kings of Dance
Winner of Kings of Dance 2016 – ADS and Dream Team
The Kings of Dance title was shared by ADS and Dream Team
Kings of Dance Grand Finale Quick Details
Date – 25th September 2016 (Sunday)
Time – 3.00 PM IST
Channel – Star Vijay TV
Special Guest – Prabhu Deva
Judges and Hosts of Kings of Dance
Judges – Actress Priyamani, Actress Radha and choreographer Kalyan
Hosts – Ma Ka Pa Anand and Priyanka