The time has come for the grand finale of Super Daddy. The Super Daddy Grand finale will take place on 20th February 2022 which is on Sunday. Super Daddy is one of the top-rated television shows of Vijay TV. It involves various interesting stuff like games, dancing skits, etc. The contestant of the show are celebrities and their Kids.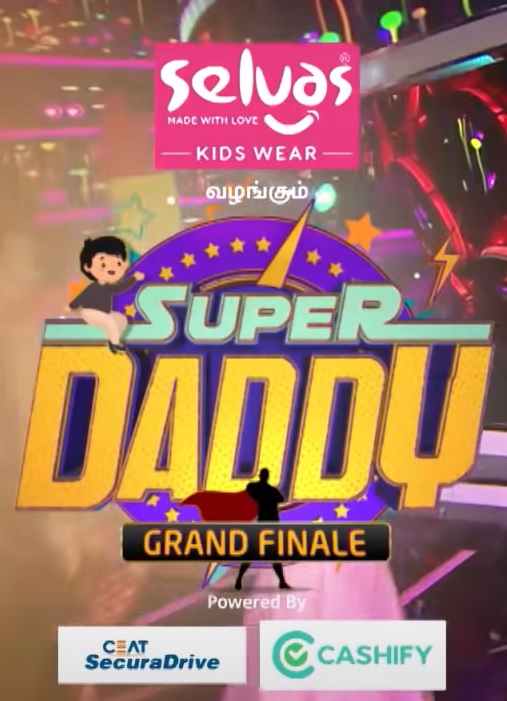 The show is hosted by Erode Mahesh and Nisha. the way of presenting the show by Erode Mahesh and Nisha is very commendable and they have done a wonderful job in this season for Super Daddy. The fans of Super Dady are waiting to watch the finale episode and to see who will become the winners of this season.
Winner of Super Daddy
Check out the winners of Super Daddy grand finale below.
| | |
| --- | --- |
| Title Winner Name | King Kong and Durai Murugan |
| First Runner-up | Vinoth and Thirishika |
| Second Runner-up | Ramar and Ishwarya |
Contestants of Super Daddy
Ramar and Ishwarya
Yazhini and Madurai Muthu
Mansvi and Kottachi
Dirai Murugan and King Kong
Tejeswini and Venkat
Vinoth and Thirishika
Velmurugan and Rakshana
Kavin and Senthil Ganesh
The promo video of the Super Daddy has been released on Youtube and also on social media like Facebook. Check out the official promo video of the Super Daddy Grand Finale below.