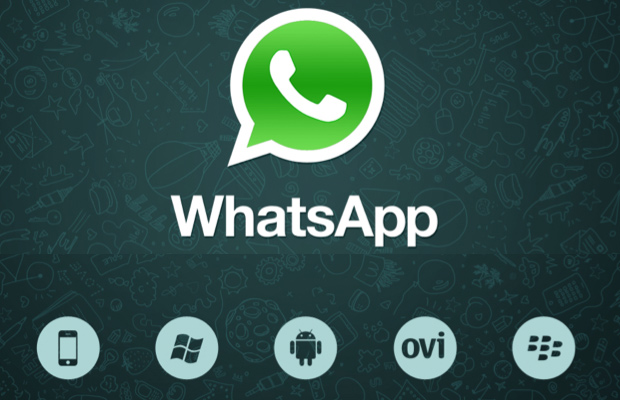 It's not a Million dollar question, but it's important to find an accurate answer for this which will be a great inspiration for youngsters and startups to make new innovations in technology. The latest reports say that, More than 300 million people were already using WhatsApp.
WhatsApp is a No 1 mobile messaging application in the world founded by Jan Koum and Brian Acton. While taking the success of WhatsApp, it is important to have a detailed analysis of the life root of Jan Koum and Brian Acton.
"Failure is the stepping stone to success", this sentence is apt for Jan Koum and Brian Acton case. It's an interesting fact that both Jan Koum and Brian Acton applied for a job on Facebook but rejected in the year 2009. After the rejection, Brian Acton just tweeted like this.
"Facebook turned me down. It was a great opportunity to connect with some fantastic people. Looking forward to life's next adventure."
It's an amazing adventure and leads to one of the huge innovation in tech world named "WhatsApp" and also a stylish reply to Facebook.
Jan Koum, co-founder of WhatsApp is not from a rich family. He was born in a small village in Ukraine. His family find it difficult to meet daily needs. His struggles for success were a learning point for the younger generation and now he is a Billionaire.
WhatsApp started its journey in the year 2009, the fast growth of WhatsApp even beats Facebook users, and finally Facebook bought WhatsApp for 19 Billion Dollars. WhatsApp is simple to use, it's secure and fast sharing all data's which includes messages, pictures and videos. One of the greatest features of WhatsApp is Ad free which makes it more reliable for users. WhatsApp cross platform support is just amazing as this messenger supports Android, iOS, BlackBerry, Windows Phone and Symbian. The users of WhatsApp show an increasing trend day by day. While giving a comparison WhatsApp has more than 450 million monthly users which are higher than Facebook and BBM – Blackberry Messenger. Users are allowed to use WhatsApp free for one year and just need to pay $1 per year after 1 year.
WhatsApp Success factors
The extraordinary growth of WhatsApp depends on several factors. Let's have a detailed analysis on it.
Easy to use
WhatsApp is simple and easy to use and install. No special knowledge required to play with WhatsApp. Anyone can easily operate WhatsApp messenger.
Messaging
WhatsApp is a No 1 Messaging service in the world. It's easy to send text, photos, voice messages and video messages within seconds using WhatsApp.
No Advertisements
WhatsApp is Ad free. AD free service is an important factor for the success of WhatsApp.
WhatsApp is Free
WhatsApp is a free messaging service which allows its users to use all features free for one year and just 1$ per year after the free service.
Cross-platform support
WhatsApp is a cross-platform messenger, which is free to use in iPhone, BlackBerry, Windows Phone, Android and Nokia.
WhatsApp success figures
Users: 450 million users were active in each month
The WhatsApp success of messaging: 19 billion sent and 34 billion received per day, which is near to entire Global SMS Telecom volume
Photos: Daily 600 million photos uploaded
Voice Messages: Daily 200 million Voice Messages sent
Video Messages: Daily 100 million videos Messages sent
The fast growth and success of Whatsapp is really inspirational for youngsters to make new innovations in the tech world. There are lots of Indians who are creative but unable to make innovations. This is mainly due to lack of ideas and not heard a lot about success stories. I think the growth figures and reviews given above on WhatsApp success will surely influence Indian startups to try something new and create something than can outclass WhatsApp