FOX Sports has full coverage of this year's 146th Westminster Kennel Club Dog Show. The broadcast will air on Saturday, June 18, across FOX, FOX Deportes and digital platforms. The Masters Agility Championship at Westminster marks the end. It concludes with the Best in Show.
Chris Myers, a FOX Sports broadcaster for many years, is Chris. Gail Miller bisher is Westminster Kennel Club's voice. Jason Hoke is also a veteran judge. Jenny Taft, FOX Sports, will host FS1 primetime coverage of group judging and Best in show with Jamie Little.
John Strong, FOX Sports' announcer for the agility contest will be joining him on the call. Terry Simons, analyst, and Rodolfo Landeros, reporter, will be joining him for the call to cover the agility contest's daytime breedjudging. Strong is also joined by Kim Meredith and RemySmith–Lewis.
Westminster Week kicks off with the ninth annual Masters Agility Championship at Westminster on Saturday, with preliminary competition streaming live on WestminsterKennelClub.org from 7:30 AM to 4:30 PM ET. The Agility competition will be concluded in a special presentation by FOX broadcasting network from 12:30 to 3 00 PM ET on Sunday June 19.
Breed judging is part of the Westminster Kennel Club Dog Show. It can be seen every day from 1:00 to 4:00 ET on FS2. Tuesday and Wednesday will see the 146th Westminster Kennel Club Dog Show on primetime. They start at 7:00 ET on FS1. A 30-minute preevent program is available before the breed winners can enter the ring.
FOX Deportes will provide extensive coverage of Westminster. Jorge Viera will be the play-by–play announcer and Johan Becerra Hernandez will be the experienced judge for dog shows. The primetime competition will take place at 7:00 PM ET. Spanish language coverage on Wednesday will air on FOXSports.com, FOXSports.com, and FOXSports.com between 7:00 PM ET and 11:00 PM ET. Tape-delayed replays will be available on Thursday, June 23, from 6:00 PM to 10:00 AM ET.
Each weekday, full competition coverage is available streaming live from 8:00 AM to 4:30 PM ET on WestminsterKennelClub.org. FOX, FS1, FS2 & FOX Deportes coverage is also available via the FOX Sports App or FOXSports.com.
View the complete schedule of Westminster Kennel Club Dog Show coverage.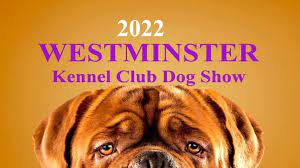 Westminster Dog Show live stream Schedule
Saturday, June 18: Masters Agility Championship Preliminaries
7:30 a.m. to 4:00 p.m. EDT, streaming live at westminsterkennelclub.org
Sunday, June 19: Masters Agility Championship Finals
12:30 p.m. to 3:00 p.m. EDT, broadcast on FOX, simulcast on FOX NOW app and FOX Sports app
Monday, June 20: Westminster Kennel Club Dog Show
8:00 a.m. to 4:30 p.m. EDT, streaming live at westminsterkennelclub.org

Breed Judging (Hound and Herding)
Masters Obedience Championship

1:00 p.m. to 4:00 p.m. EDT, broadcast live on FS2, streaming live on FOX NOW app and FOX Sports app

Breed Judging (Hound and Herding) (select coverage)
Masters Obedience Championship (select coverage)
Tuesday, June 21: Westminster Kennel Club Dog Show
8:00 a.m. to 4:30 p.m. EDT, streaming live at westminsterkennelclub.org

Breed Judging (Toy, Terrier, and Non-Sporting)
Junior Showmanship Preliminaries

1:00 p.m. to 4:00 p.m. EDT, broadcast live on FS2, streaming live on FOX NOW app and FOX Sports app

Breed Judging (Toy, Terrier, and Non-Sporting) (select coverage)

7:00 p.m. to 7:30 p.m. EDT, broadcast live on FS1 and FOX Deportes
7:30 p.m. to 11:00 p.m. EDT, broadcast live on FS1 and FOX Deportes, streaming live on FOX NOW app and FOX Sports app

Group Judging (Hound, Toy, Non-Sporting, and Herding)
Wednesday, June 22: Westminster Kennel Club Dog Show
8:00 a.m. to 4:30 p.m. EDT, streaming live at westminsterkennelclub.org

Breed Judging (Sporting and Working)
Junior Showmanship Preliminaries

1:00 p.m. to 4:00 p.m. EDT, broadcast live on FS2, streaming live on FOX NOW app and FOX Sports app

Breed Judging (Sporting and Working) (select coverage)

7:00 p.m. to 7:30 p.m. EDT, broadcast live on FS1, streamed live on FOX Sports app

Pre-Show Programming
Junior Showmanship Finals

7:30 p.m. to 11:00 p.m. EDT, broadcast live on FS1, streaming live on FOX NOW app and FOX Sports app

Group Judging (Sporting, Working, Terrier)
Best in Show
Thursday, June 23: Westminster Kennel Club Dog Show
6:00 p.m. to 6:30 p.m. EDT, delayed broadcast on FOX Deportes

Pre-Show Programming
Junior Showmanship Finals

6:30 p.m. to 10:00 p.m. EDT, delayed broadcast on FOX Deportes

Group Judging (Sporting, Working, Terrier)
Best in Show