After the launch of the Jio 4G Feature phone offers, different other offers are raining in the market to give a competition to the same. At first, Idea announced the news of the introduction of their handset offers, just a few days back, Airtel announced about handset offer with Karbonn and now it's the time for BSNL.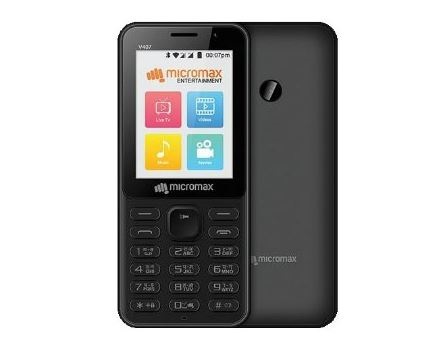 BSNL with Micromax announced the launch of new Bharat 1 4G feature phone at the price of Rs 2,200. As per the comments from the officials, it is stated that the cost of the phone will be lower in comparison to the offer given by Jio by comparing the different other options offered with the connection like Live TV, Video and streaming facility and others.
Features and Specifications of the BSNL Micromax Bharat 1 4G Phone: –
In recent times, the market is experiencing offers given by different telecom operators and this has started since the launch of Jio connection last year. They stormed the market with the offer of unlimited calling and data facility. And again this year, Jio came into the news by offering 4G Feature phone at an effective price of Rs 0 and the standard Jio tariff.
Since then, many other companies are offering different offers to give a completion to the offers given by Jio. After idea, Airtel, now it is the time for BSNL who made the announcement of the new Bharat 1 4G Phone which is available at a price of only Rs 2,200. The features and specification of the handset are as below: –
The Micromax Bharat 1 4G Feature phones come with a 2.4-inch display. It is same as the handset offered by Jio.
The handset is equipped with Snapdragon processor.
The handset is supported with Dual SIM facility; however, the Jio handset comes with a single SIM slot.
The Micromax Bharat 1 4G Feature phones come with 512 RAM and 4GB ROM.
The battery is having the power of 2000 mAH.
The handset is also equipped with two cameras. The back camera is 2 MP and a VGA front camera.
The handset is completely manufactured in India.
Other Features to Compete with Jio Phone
The features of the handset are relatively similar to the handset offered by Jio. So, the company requires adding something extra to compete with the offers given by Jio. Below are some of the added attractions: –
The BSNL Micromax Bharat 1 4G Feature phone comes with BHIM App. Through this, the users can stream TV channels on the phone.
This mobile will support connections of other operators too.
The device supports 22 languages.
Mega Offer with BSNL Micromax Bharat 1 4G Phone
Along with these, there is one mega offer which makes this offer much better than the one given by Jio. You will be getting the offer of unlimited voice call and 4G Data benefit with the recharge of just Rs 97 per month.