Bigg Boss Telugu is one of the most entertaining show of the Telugu industry. The second season kicks off on 10th June 2018. The Bigg Boss Telugu show is same as the other Bigg Boss shows like all the 16 contestants have been isolated in the separate house in Hyderabad. And they are going to stay for 100 days and all contestants' activities are noticed by the 60 cameras. The rule of nomination is same as the previous season, the contestant can nominate the other contestants and top 4 contestants will participate in the eviction.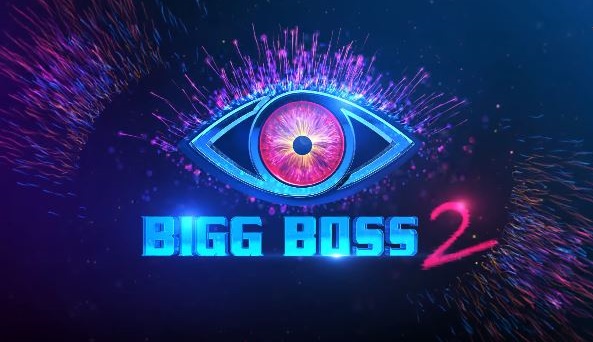 Bigg Boss Telugu previous season was the most successful show of Telugu industry, which made huge records of 5 crore viewers. Now Bigg Boss season 2 Telugu is stepping towards, fans are looking for more entertainments from contestants.
Bigg Boss Voting Process
Fans can save their favorite contestants through online voting and missed call voting. Here we listed full method to place your vote in Bigg Boss season 2 Telugu.
Bigg Boss Telugu Season 2 Google online voting
Do Google Search with any words "Bigg Boss Telugu Vote" or "Bigg Boss Telugu Voting.
You will see the rundown of selected hopefuls in the search list.
You need to ensure that you have signed into your Gmail Account.
Select your most loved candidate and vote them.
You can part the 10 votes to various contestants as you wish.
Important Note: Online based voting survey will be accessible for five days consisted of Monday Night 10 PM to Friday at 11.59 PM. Viewers cannot vote on ends of the week (Saturday and Sunday). You will have 50 votes for each day.
Bigg Boss Telugu 2 Voting Through Missed Call
The alternative method to save favorite contestant of Bigg Boss season 2 Telugu is by giving the missed call. Each contestant is allotted with its unique number. All you need is to do, give a missed call on that particular contestant number. Note: For viewers " The maximum number of missed call per number in a week is 10 will be eligible for the voting if you give more than that it will be not accepted by the Bigg Boss team".
Here we listed the complete details of the Missed call number of Each Bigg Boss contestants:
Deepti Sunaina – 7729998812
Ganesh – 7729998803
Kireeti Damaraju – 772999816
Nutan Naidu – 7729998809
Sanjana Anne – 7729998814
Kaushal Manda – 7729998817
Babu Gogineni –  7729998805
Deepti Nallamothu –  7729998808
Tanish –  7729998811
Amit Tiwari –  7729998813
Tejaswi Madivada – 7729998806
Shyamala – 7729998802
Geetha Madhuri – 7729998801
Roll Rida – 7729998807
Bhanu Sri – 7729998804
Samrat Reddy – 7729998815
Nandini Rai – 7729998810
Pooja Ramachandran – 7729998818