Bigg Boss is one of the most controversial and popular television reality show. After Hindi and other languages now, the same show will be aired in the Marathi Language. All Marathi Fans are excited about the Bigg Boss Marathi Version which already started in Colors Marathi.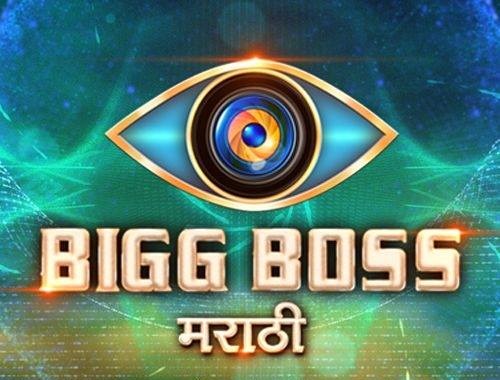 Earlier the Bigg Boss in languages like Telegu, Tamil, Bengali, Kannada, and Hindi the producers of Bigg Boss thought of running it in the Marathi language with Maharashtrian flavor in it.
Contestants List of the First Bigg Boss Marathi
The show will have 15 housemate contestants with an age group which ranges from 25 to 65 or some more than 65 like Usha Tai who is above 70 years of age. These 15 contestants will be together under the same shelter and they will be under surveillance for 98 days.
Resham Tipnis
Vinit Bonde
Aastad Kale
Jui Gadkari
Anil Thatte
Smita Gondkar
Aarti Solanki
Bhushan Kadu
Usha Nadkarni
Megha Dhade
Sai Lokur
Pushkar Jog
Rutuja Dharmadhikari
Sushant Shelar
Rajesh Shringarpore
Host of Bigg Boss Marathi
Bigg Boss in the Marathi language in 2018 will be hosted by Mahesh Manjrekar. He is not only a renowned television actor but bags a lot of credits in Bollywood film for his power packed acting. The produced had eagle-eyed on the viewers of Bigg Boss over the years and thus decided to come up with the same reality show in the Marathi language. Mahesh Manjrekar with is all his wit will be hosting this reality show and the glimpse of his performance was visible in the opening ceremony which took place on 15th April.
Bigg Boss Marathi Starting Date and Time
The reality show started with a bang from 15th April 2018 and it was telecasted from 7 pm.
Telecasting Channel
The Marathi Bigg Boss episode will be aired in Colors Marathi. The Business Head of Colors Marathi commented that Bigg Boss is the only reality show in pure form.
The opening of the show
The inauguration of the show was a grand event and on the first day, the host proved that he is the right pick for the producers. In the opening ceremony, the personalities who were present are Resham Tipnis, Smita Gondkar, and Usha Nadkarni. Usha Nadkarni might be a tough person in the show being someone very veteran. Marathi Bigg Boss will surely be very interesting with other contestants like Pushkar Jog, Sai Lokur, Megha Dhade, Rituja Dharmadhikari, Sushant Shelar and Rajesh Shringarpore. Dabur Red Paste is the sponsored and Rin the co-sponsored of the show.
The timing of the episodes
Bigg Boss is such an event which every member of the family loves to watch. Keeping in mind the producers fixed the telecasting time from Monday to Sunday from 9:30 pm and on Sunday it will be telecasted at 9 pm.