Australia are the Champions of 2015 Asian cup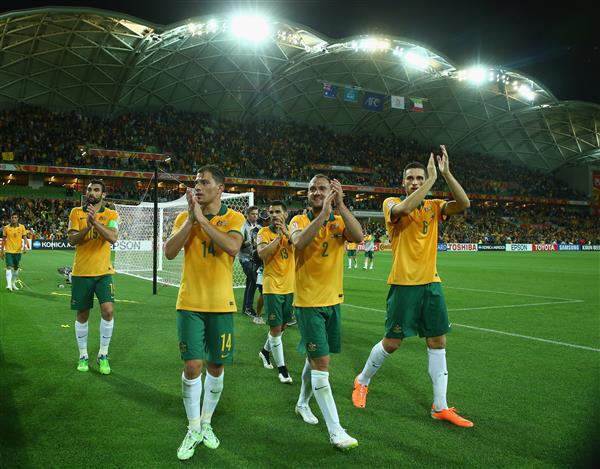 Just witnessed an amazing Asian cup 2015 finals and Australia are the champions of Asian cup 2015 beating Korea Republic in the finals. Australia played some brilliant football in their home ground and won the 2015 Asian cup beating Korea Republic (2-1). Massimo Luongo scored a brilliant goal for Australia which makes (1-0) lead in the first half.
Massimo scored first goal for Australia in 45th Minute. Korea scored back the goal in the 92nd minute and makes it 1-1. Heung-Min Son (South Korea) scored the magical goal for South Korea in the finals which makes it to extra time. The game moved on to the extra time.  James Troisi (Australia) finally scored the winning goal for Australia to win 2015 Asian cup.
Ali Mabkhout from UAE is the top goal scorer in 2015 Asian games scoring five goals in the tournament. Ahmed Khalil again from UAE is the second top goal scorer with four goals. Let's check out the final scores of Asian cup finals below.
Asian cup 2015 finals – Korea Republic vs Australia final scores
Australia beat Korea in the finals. The final score is 2-1. Massimo Luongo scored the goal in 45th Minute of the game. Check out full goal scorers of Asian games finals below.
Goal scorers in the Asian cup 2015 finals
Massimo Luongo (Australia) in 45th Minute
James Troisi (Australia) in 105th Minute
Heung-Min Son (Korea) in 92nd Minute

Asian cup 2015 winners and results
Asian cup 2015 Champions: Australia
Asian cup 2015 runners up: Korea Republic
Asian cup 2015 third place: UAE
Congratulations to Australia for winning the 2015 Asian cup and also for making the Asian cup 2015 a huge success.