Open World Games 2014
Open world games are always fun and exciting to play. These games give players the full freedom to explore around the city or world. Assassins creed, Tomb raider, Sleeping Dogs etc. were some of the popular open world games of 2013. Here are the most anticipated open world video games of 2014.
1. GTA 5
GTA 5 is the 15th instalment in GTA series. GTA 5 has already released for PS3 and Xbox and will be released for PC in March 2014. All the games in the GTA series were very popular and were a huge hit in gaming market. There are 3 main playable characters in the GTA 5 and players can switch between these characters. GTA 5 has main story mode and online multiplayer mode where players can play various mini missions online.
2. Watch Dogs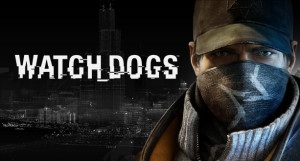 Ubisoft's Watch Dogs is one of the most anticipated video game of 2014. Watch Dogs will be released in the second quarter of 2014 and will be available for PC and next generation consoles. Aiden pearce is the name of the main character that has a good skill in hacking devices scattered around the city. Watch Dogs has variety of action adventure mission's available in the main story. Online multiplayer mode is also available in Watch Dogs. It is also heard that a movie from Ubisoft is also developing based on the Watch Dogs video game.
3. Sunset Overdrive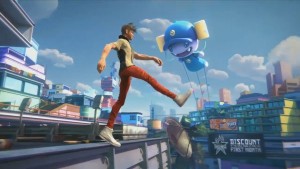 Sunset overdrive is an exclusive Xbox one title going to be released in 2014. The game is an open world free running shooter developed by insomniac games. Sunset overdrive is still in development and the exact date of release will be announced soon.
4. Infamous Second Son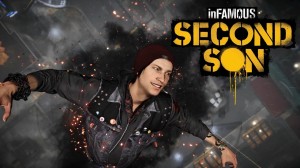 Infamous second son is the third instalment in the infamous series. Infamous second son is an exclusive title for the playstaion 4 and will be released on March 21, 2014. The game looks stunning with the new graphical and visual effects.