Amrita Film Awards 2014 Full Details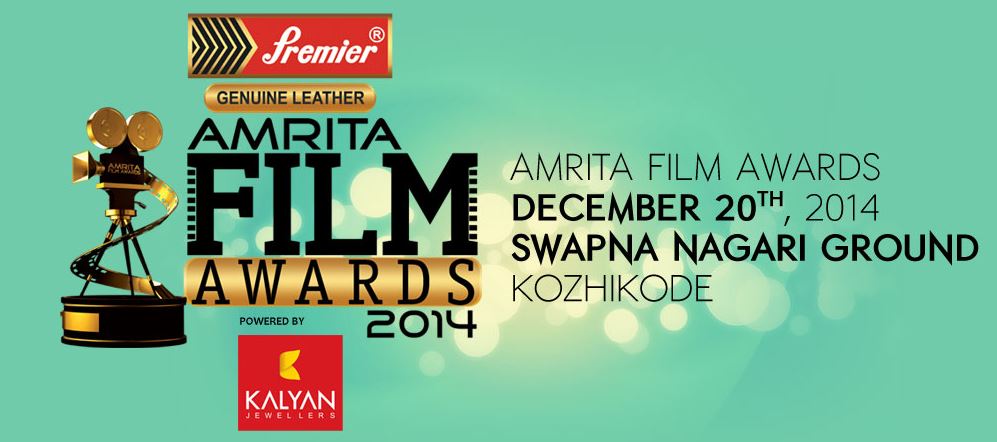 Amrita Television is presenting the 10th year of Amrita Film Awards on 20th December 2014. Amrita Film Awards has become one of the popular Malayalam film award show. Year by year the the award night is getting more popular. Amrita Film Awards will honor the best talents of the Malayalam film industry.
This year the show will be conducted at Swapna Nagari Ground, Kozhikode. Various stars from South Indian film Industry are expected to be present in the show. Our favorite Malayalam stars will be the main attraction of the show. Shankar Mahadevan and Rimi Tomy will make the night wondeful with their breathtaking voices.
The promo videos of the Amrita Film Awards 2014 are showing in the Amrita TV. From the promo it is expected that that Ranjini Haridas will be the host of the show. Comedy entertainer Ramesh Pisharody will also bring humour during the award night. The winners of Amrita Film Awards 2014 will be updated here after the official announcement.Check out quick details of Amrita Film Awards 2014 below.
Amrita Film Awards 2014 Date
20th December 2014, Saturday
Amrita Film Awards 2014 Venue
Swapna Nagari Ground, Kozhikode will be the venue of 2014 Amrita Film Awards.